Jamaica Wins 2019 CGA Four-Ball Championships
Team Jamaica has won the 2019 CGA Four Ball Championships as well as 4 out of the 5 other categories. In addition to the coveted Ambrose Gouthro Cup for the Overall Best Performing Country in the Championships, Jamaica secured the Francis & Steele-Perkins Cup for Men 50+, the Higgs & Higgs Trophy (men 60+), the Maria Nunes Trophy (Ladies 35+), and the Dessie Henry Trophy (Ladies 50+).

"Congratulations to Jamaica on Winning the 2019 CGA-Fourball Championships," says Sidney Wolf, CGA President. "I'm also very proud of runners-up Puerto Rico and winners in each category. All the golfers competed at their best this week despite weather challenges on the course."

With a field of 62 golfers from 8 countries, the final overall standings are Jamaica at 66 points, Puerto Rico (59), Bahamas (36), Cayman Islands (34), Barbados (33), Trinidad & Tobago (21), Turks & Caicos Islands (17), and US Virgin Islands (11).
"Extremely proud of the effort and fight displayed by Team Jamaica this week," says Jamaican Team Manager Johnny Newnham. "The group was united under one mission and they committed themselves to the process of being the best on each and every shot. A lot of hard work went in the preparation for this event, and that allowed them to go out there and have fun and enjoy competing. It has been a long time since Jamaica won as a team in the Caribbean; this was a well-earned victory."

After dominating throughout the event, Jamaicans Mark Newnham and Sean Morris take home the Francis & Steele-Perkins Cup. With overall 17 birdies and 3 bogeys, they win with the best score of the championships, a whopping 14-under par for 202. Second-up are their team-mates Rory Jardine and Owen Samuda with 3-over at 219.

In the Ramon Baez Romano Trophy Flight, winners Erick Morales and Tommy Smith of Puerto Rico held the top spot for all three rounds ending with an overall 11-under for 205. During the competition they posted 15 birdies with 2 bogeys and a double bogey. Runners-up were Peter McIntosh and Lynford Miller of Bahamas with 3-over at 219.

Jamaicans Dorrel Allen and Robert Chin won the Higgs & Higgs Trophy with 4-over par for 220. Their team-mates Peter Chin and George Hugh followed with 15-over at 231.

In the ladies flights, Jodi Munn-Barrow and Alison Reid of Jamaica win the Maria Nunes Trophy with 253, followed by Puerto Rico's Rebekah Alfond and Marilina Silen at 263. Jamaica's Michelle Gabay and Maggie Lyn won the Dessie Henry Trophy with 239. Runners-up Amoy Chang Fong and Pauline Raynor of Trinidad and Tobago ended the 254.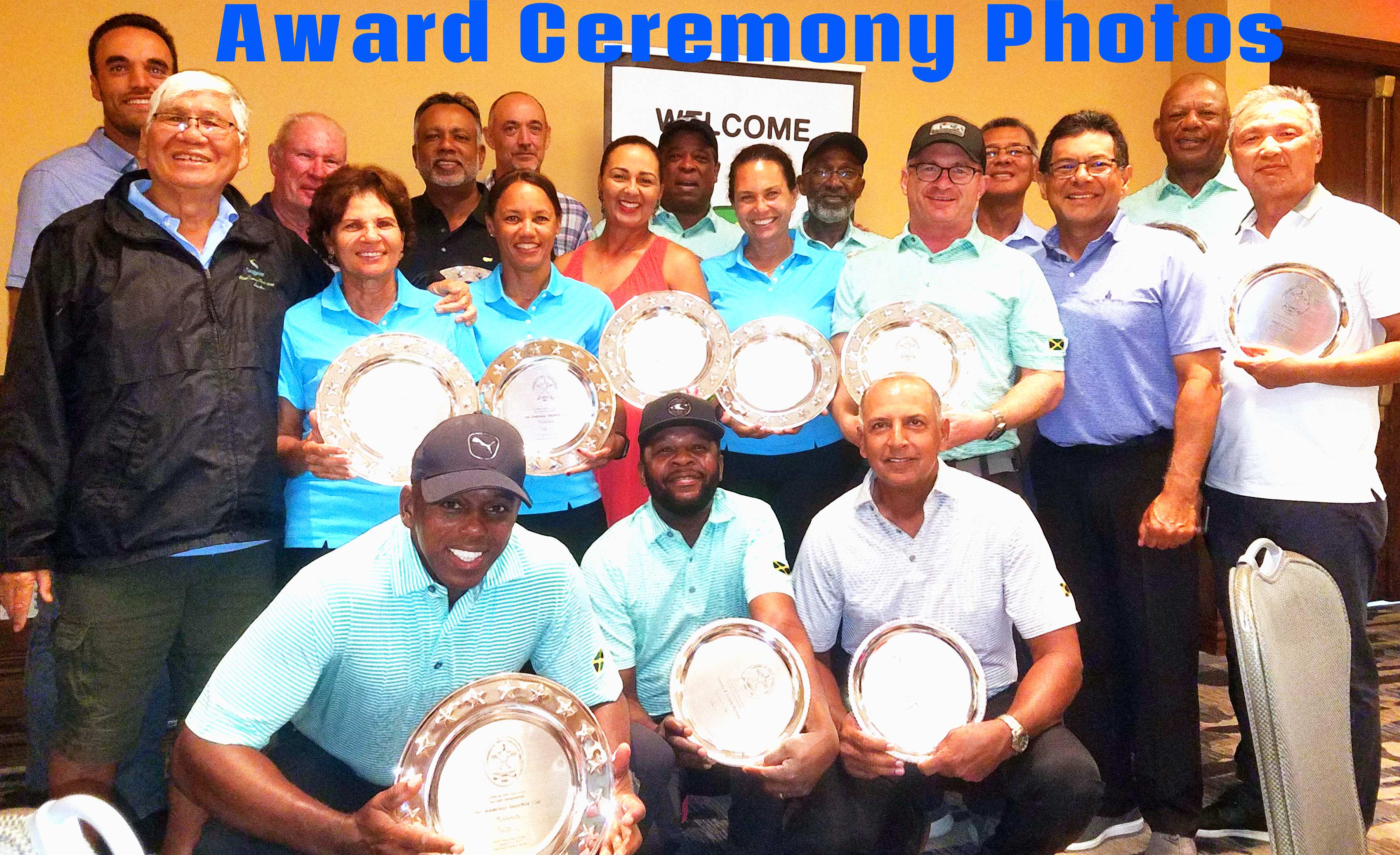 Scores and photos are at the Caribbean Golf Association's web page and on social media (Facebook and Instagram)